Nashville's restaurant scene is booming and the choices are endless. One of Germantown's newest gems is 5th and Taylor - creation of six-time James Beard award nominee, talented chef/restauranteur and a great artists Daniel Lindley.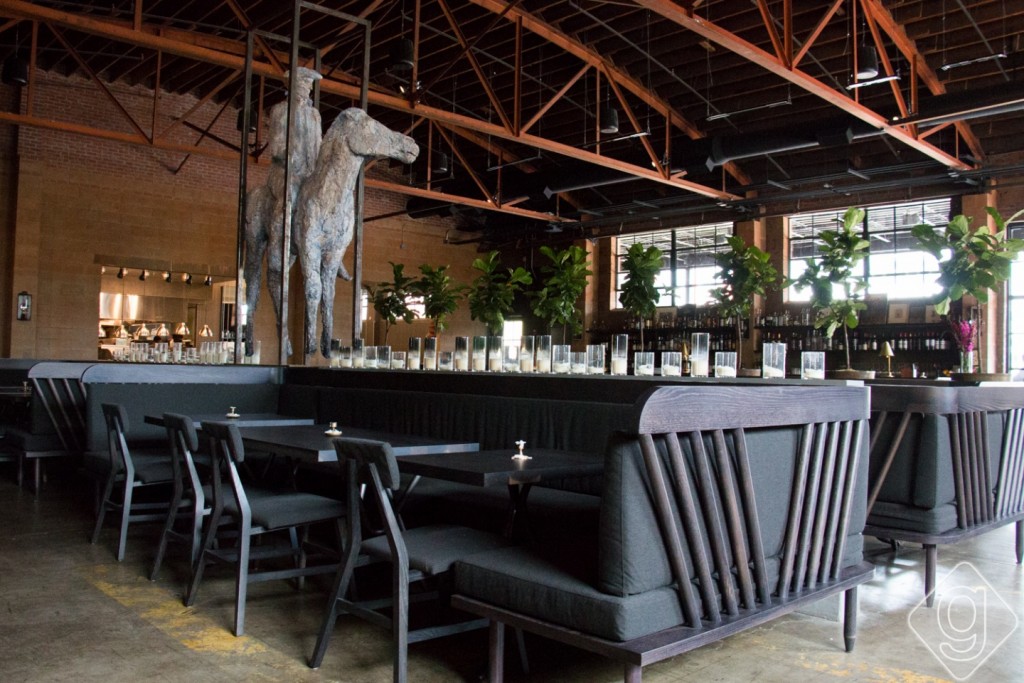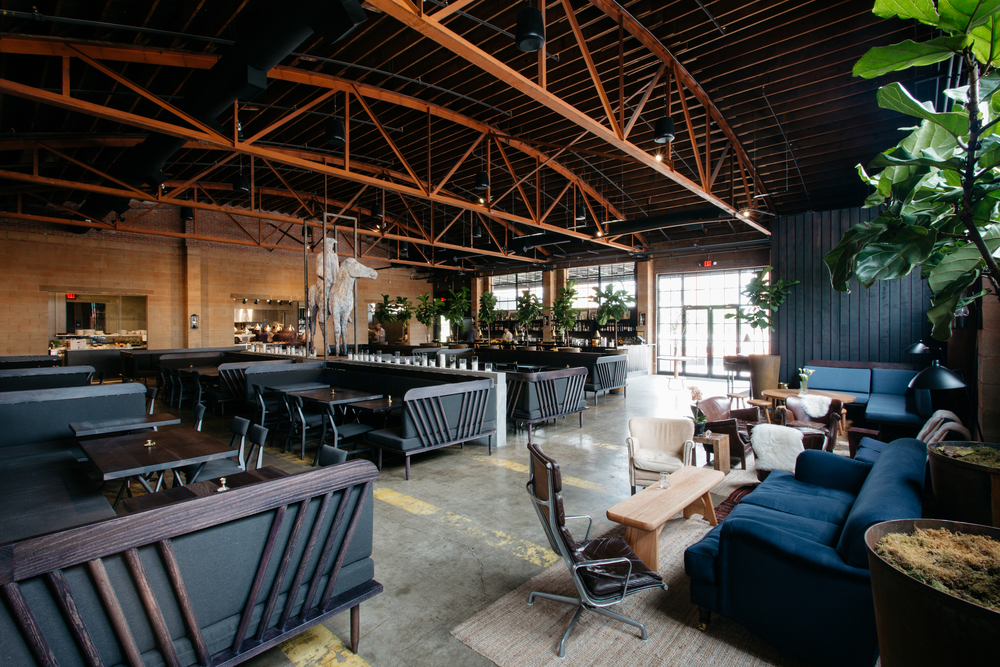 This converted warehouse designed by Lindley and De Jong & Co has a luxurious country farmhouse feel with a warmth from 10,000 candles (or so) that illuminate the place and provide ambient light. A large statue of General Francis Nash created by an artist and a longtime friend of Lindley, Cessna Decosimo graces the center of the restaurant.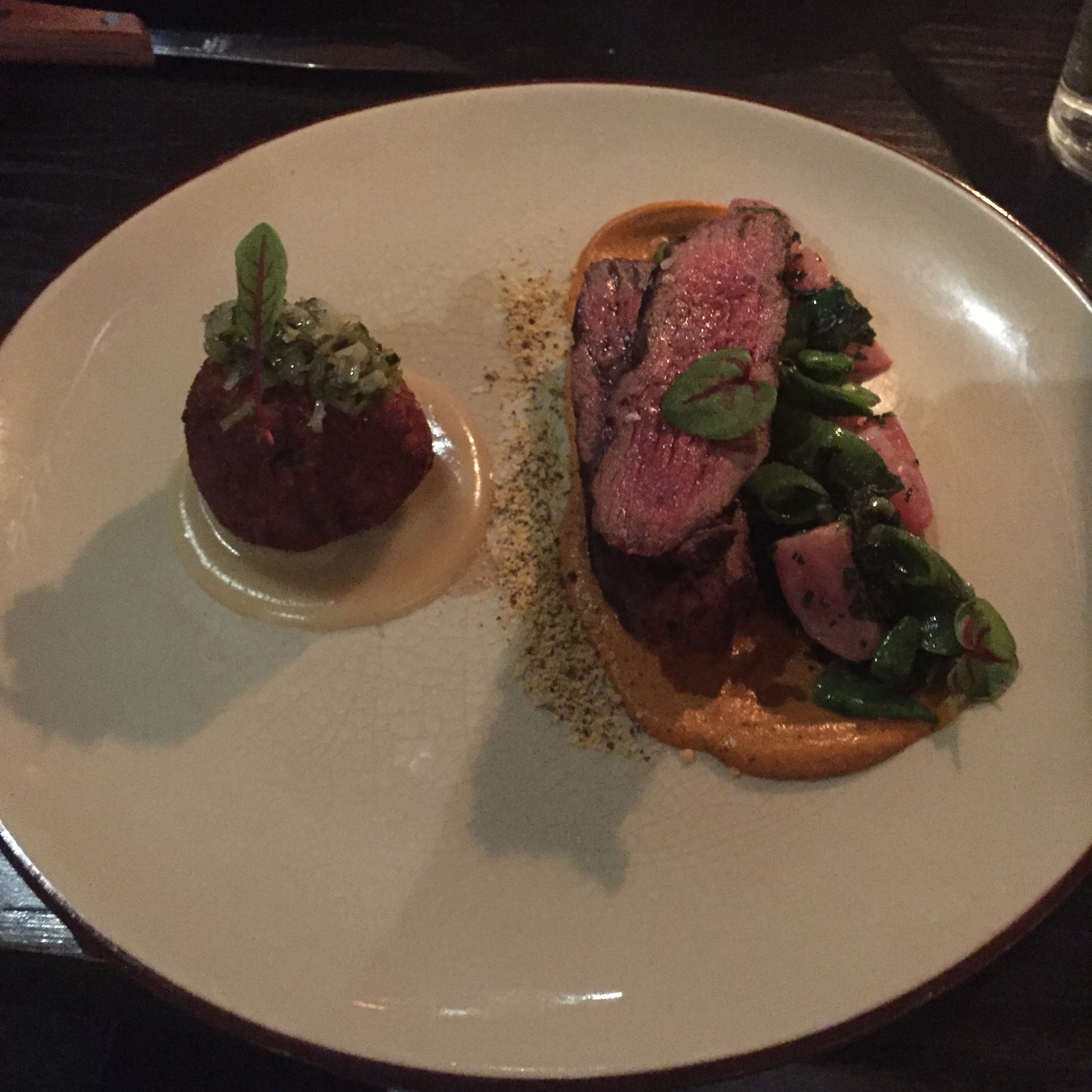 The food prepared to perfection. Truly impressed by everything we tried. Top attention to detail. Outstanding lamb duo prepared with sweet garlic, snow pea, radish and almond romesco and equally good duck with asparagus, ramp, coriander and cabbage. All served with creamy whipped mashed potatoes. I must say after trying all the appetizers, little room was left for mashed potatoes, but according to chef it is the perfect addition of American starch.
Do not, I repeat, do not leave this place without trying most famous Elvis Moon Pie. Pie is a perfect mix of banana and an ethereal vanilla fluff between two graham shortbread rounds, under a smooth coat of chocolate ganache with a picture of Elvis to complete your hunk, a hunk of burning love for desserts.
Excellent service with not only knowledgeable, but passionate about food, art and décor staff. Great atmosphere and tasty food. Definitely a must!