1601 Bar & Kitchen is an undiscovered gem in San Francisco serving creative upscale Sri Lankan food. Though Sri Lankan food has parallels to South Indian food, Chef Brian Fernando manages to remain unique with each dish deliciously different.
1601 is an excellent dining experience of unique and full of flavor dishes, with quite atmosphere perfect for an intimate and comfortable evening for conversation.
Our Favorite dishes
Burnt onion creme fraiche, turmeric gel, trout roe.
Delicious salmon, nicely smoked, melts on your tongue.
HOKAIDO SCALLOP CRUDO
Passion fruit, goraka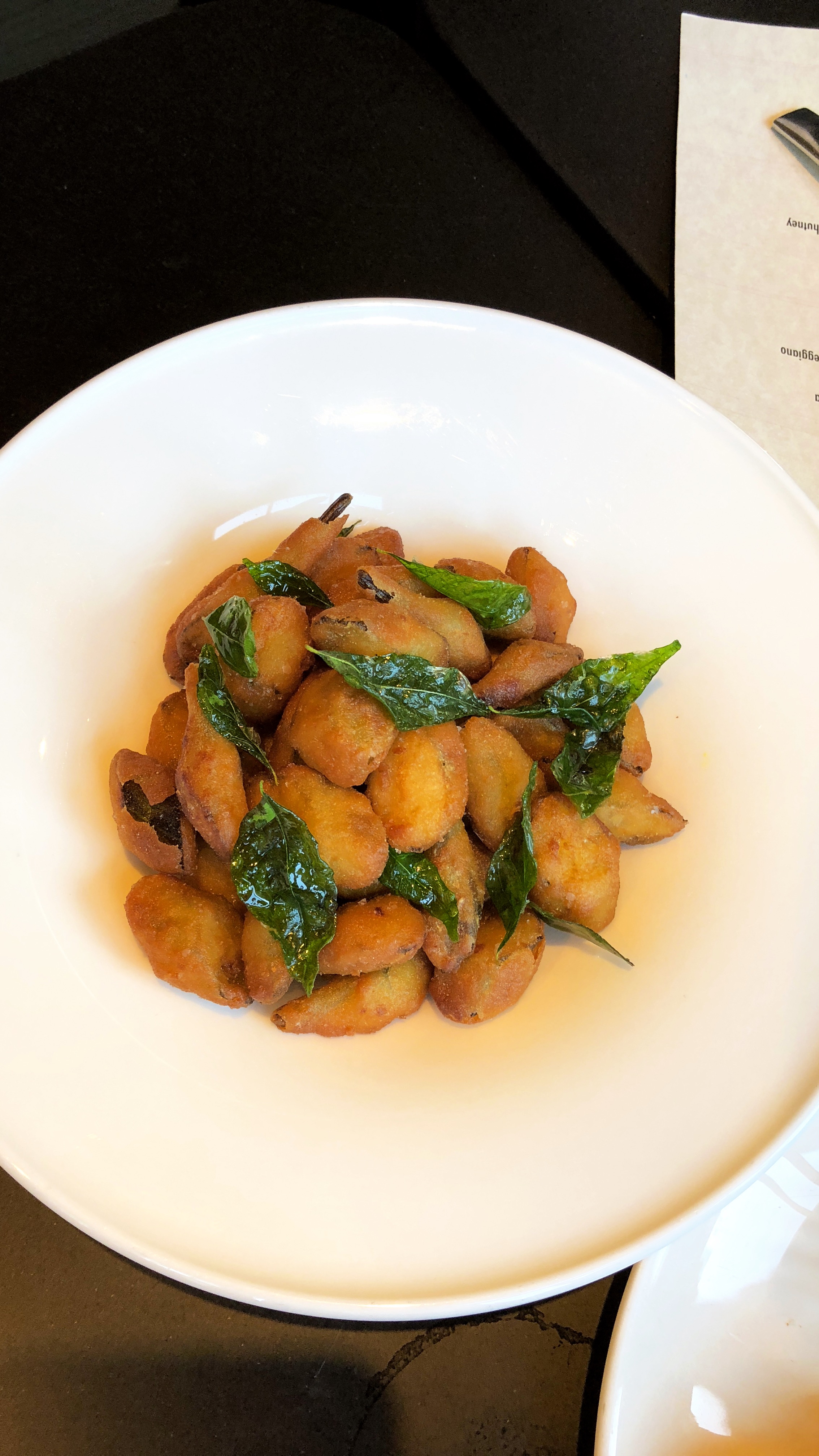 Lime emulsion, cumin carrot puree.
Not your average cauliflower. Unique flavor combination of acidic lime and cumin.
Chickpeas, green strawberries
Tsar Nicoulai Reserve caviar. Unique and delicious.