England bred James Jebbia started a skate shop after leaving established skate brands Union and Stussy. In 1994 he started his line with a logo based on Barbara Kroeger's propaganda art, the American-born. Today Supreme is known for a line of collaborations with brands such as Nike, Air Jordan, Vans,Clarks, Dickies, The North Face,Hanes, Playboy, Levi's, Timberland, Comme des Garçons, Stone Island, Undercover, and White Castle. On January 18, 2017 luxury fashion company Louis Vuitton held a fashion show where a collaboration between the two brands was confirmed. Pop-up stores featuring the collaboration were opened on June 30, 2017 in Sydney, Seoul, Tokyo, Paris, London, Miami, and Los Angeles.
Louis Vuitton's proposal for a pop-up store in New York City was denied by Manhattan's Community Board No. 2 after residents expressed their "outrage that such an event was being proposed for Bond Street". Bummer!
The only stateside release occurred in Los Angeles. The collection was so well-received that certain locations like Tokyo actually closed early due to completely selling out of stock. It's also become a hit amongst celebrities like Justin Bieber. Even the unexpected streetwear icon Celine Dion was spotted in one.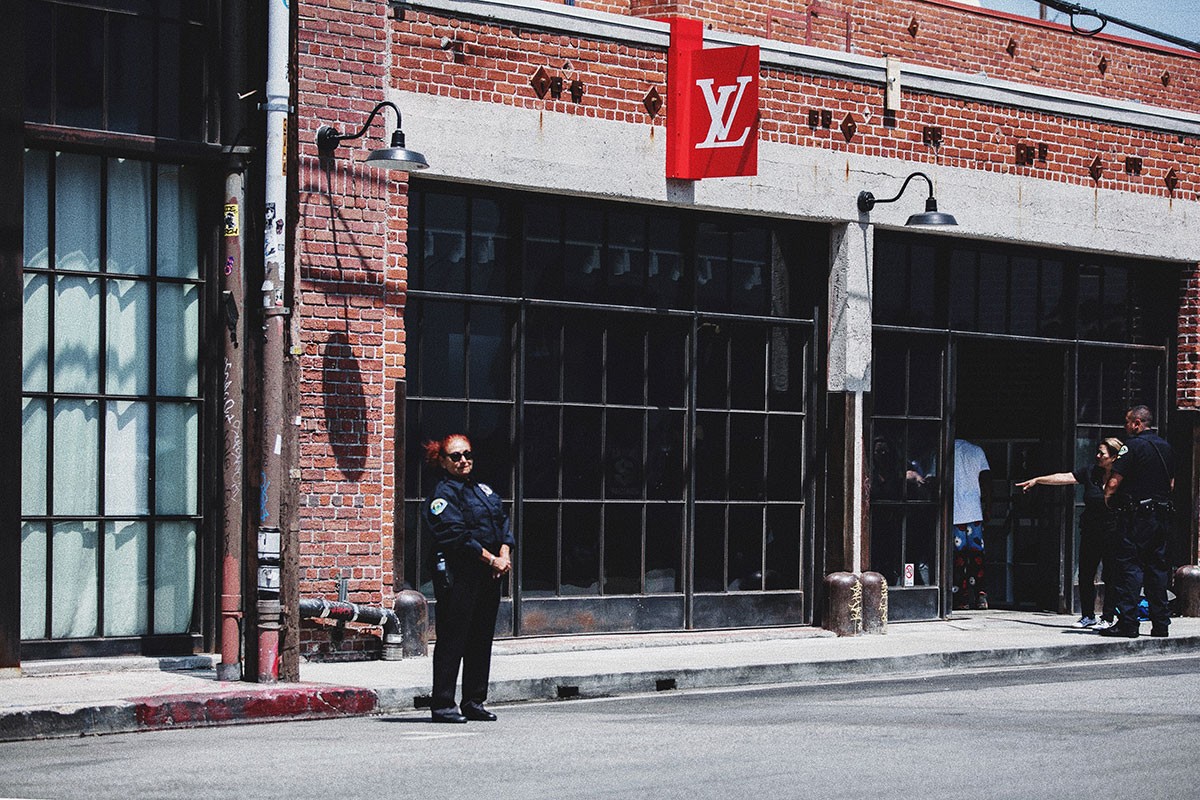 Today James Jebbia is doing pretty well with his %50 million in annual sales. But he is not happy. Supreme was supposed to bring affordable, quality streetwear to skaters. Now the prices have risen yet it became a global insanity fuelled by millions of uber fans.
"Supreme wants to be a community centre for skaters, so they want people to come, and to have some pretext for being in there — looking at the clothes."