City life with its fast paced rhythm, noise and environmental pollution, and concrete surroundings might be tiring and stressful. It is essential to have breaks and feed your eyes with delightful colors and shapes, give your ears rest form the aggressive soundtrack of the city, and treat your sense of smell with a delicate flowers scent.
England figured it out long time ago, with their fascinating tradition to plant gardens in every part of English cities. Apparently gardens served their citizens as places for relaxation and socializing. Not everyone knows that the nearest traditional English gardens are not ten hours by plane but, surprisingly, only half an hour drive away from San Francisco.
Filoli Gardens, located 25 miles south from the city, is a perfect weekend escape from the familiar urban landscape. Established in 1917 by the Bourn Family, gardens represent an outstanding example of the Anglo-American gardening style inspired by the family's trips to Ireland. On the 16 acres you will find rose gardens, ponds with lilies, a tea house, green lawns and trees with spreading canopies.
The garden is built with particular attention to the details and transmits authentic, retro ambiance to its visitors. The location is protected by the eastern slope of the Santa Cruz Mountains, guarding gardens from the wind and the fog coming from the ocean.
If you want to make the most of your impression of the gardens, come over to enjoy one of the Sundays Jazz performances. For 26 years in a row producer Merrilee Trost has been bringing music to the gardens with sold out performances by the local and touring Jazz bands and singers. Complimentary drinks and snacks are served under the branches of massive oaks surrounding old tennis court serving as an event space while a band is playing on the stage with the backdrop of green leaves.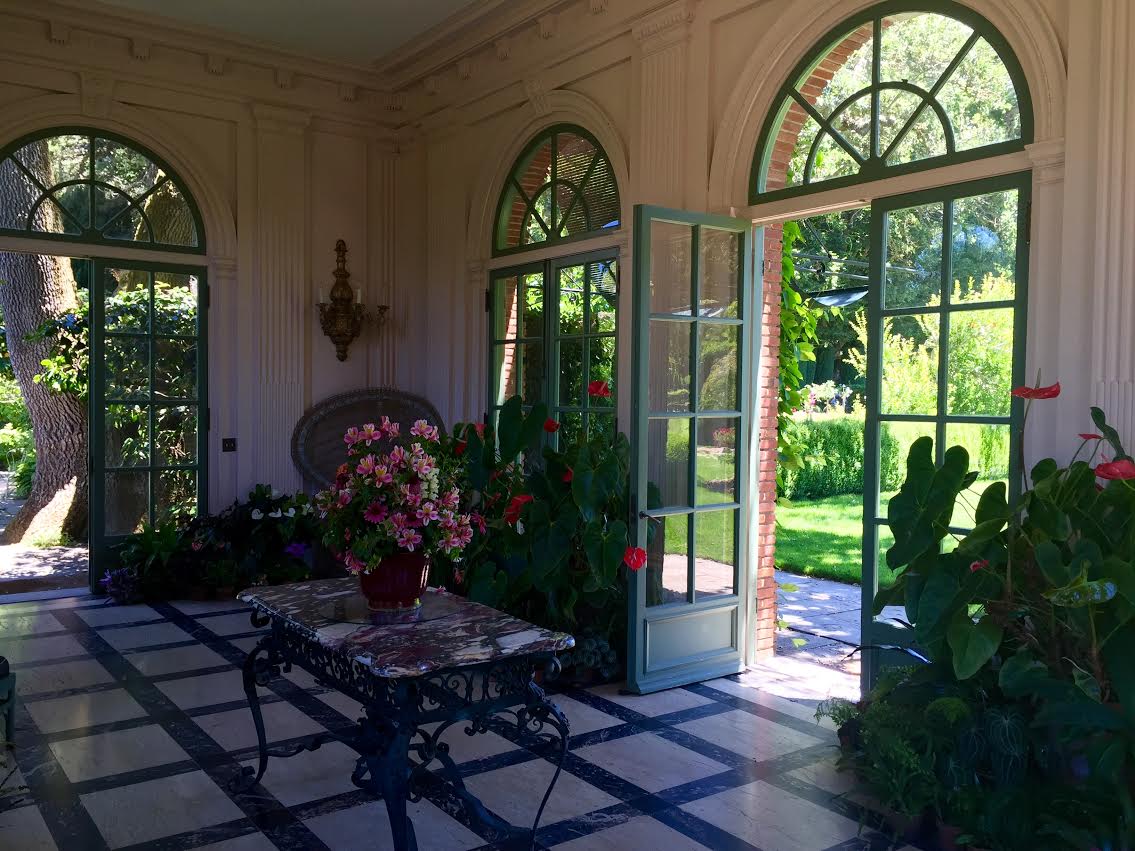 Check out all special events at the gardens and get your tickets in advance here.