The world of Fashion was shocked when in 2015, Donna Karan announced she'd be stepping down as chief designer of Donna Karan International, a company she founded in 1984.
But Donna Karan did not leave the chaos of fashion, instead she founded Urban Zen, a philanthropic fashion and lifestyle brand. She put her artistic talent where her heart is, in preserving the culture and artistry of ancient nations and peoples in the emerging world. For Donna, Urban Zen is a way of fashion communicating and addressing things.
Everything about Urban Zen, chic store and studio space on Manhattan's Greenwich Street, carries a vibe that is distinctively Donna. As I walk inside, I find Donna sitting on a beautifully crafted futon, wearing one of her signature scarf dresses which compliments her so well. In all black, her hair tied in a ponytail and on her arm, a number of leather bracelets. Donna designed it to campaign against gun violence. It reads three powerful words, NOT ONE MORE. As I introduce myself, Donna notices the bracelet on me and almost immediately we pose for a photograph. So elegant, beautiful and so majestic in manner and appearance. Donna Karan and I engage in conversation.
What were you like as a child?
Creative, but also tall, awkward, and not the best student. I loved any kind of sports and was passionate about art – those were my favorite classes of all.
What triggered you to leave your namesake label?
It was such a hard decision, and I put it off for as long possible. I had been juggling Donna Karan New York, DKNY and Urban Zen for over seven years. I was stretched thin and knew I couldn't continue to do all of them. Urban Zen was the youngest and needed me the most if it was to continue to grow and thrive.
Where did the passion come from to start Urban Zen line?
I've always believed in a marriage of commerce and philanthropy. When I founded the Urban Zen Foundation, I wanted it to have a retail counterpart to help support it. And closer to my heart, I wanted to create clothes that suited my lifestyle on a creative, global level.
What is an inspiration behind Alchemist collection?
I've always been obsessed with artisan nomadic lifestyle, only reimagined for a modern urban woman. I also love when east meets west, masculine meets feminine. This collection melts all of those elements in a contemporary, luxurious dress up/dress down way.
You work with Haiti a lot. What is it about that culture that attracts you?
There's so much to love, starting with the beautiful island itself. But it was the vibrancy and spirit of the people - people very much in need of our aid – who really inspired me. In spite of how difficult their life is – especially with the earthquake and recent hurricane – they are lovely, warm and uplifting. You can't help but fall in love. From a cultural point of view, their artistry is amazing – but undeveloped for a global market. I knew I could help make a difference with support, vocational education and building awareness.
What is the DNA of Urban Zen?
Inspiring change and raising awareness for three passions: preserving culture (past); integrative wellness (present) and empowering children through education (future).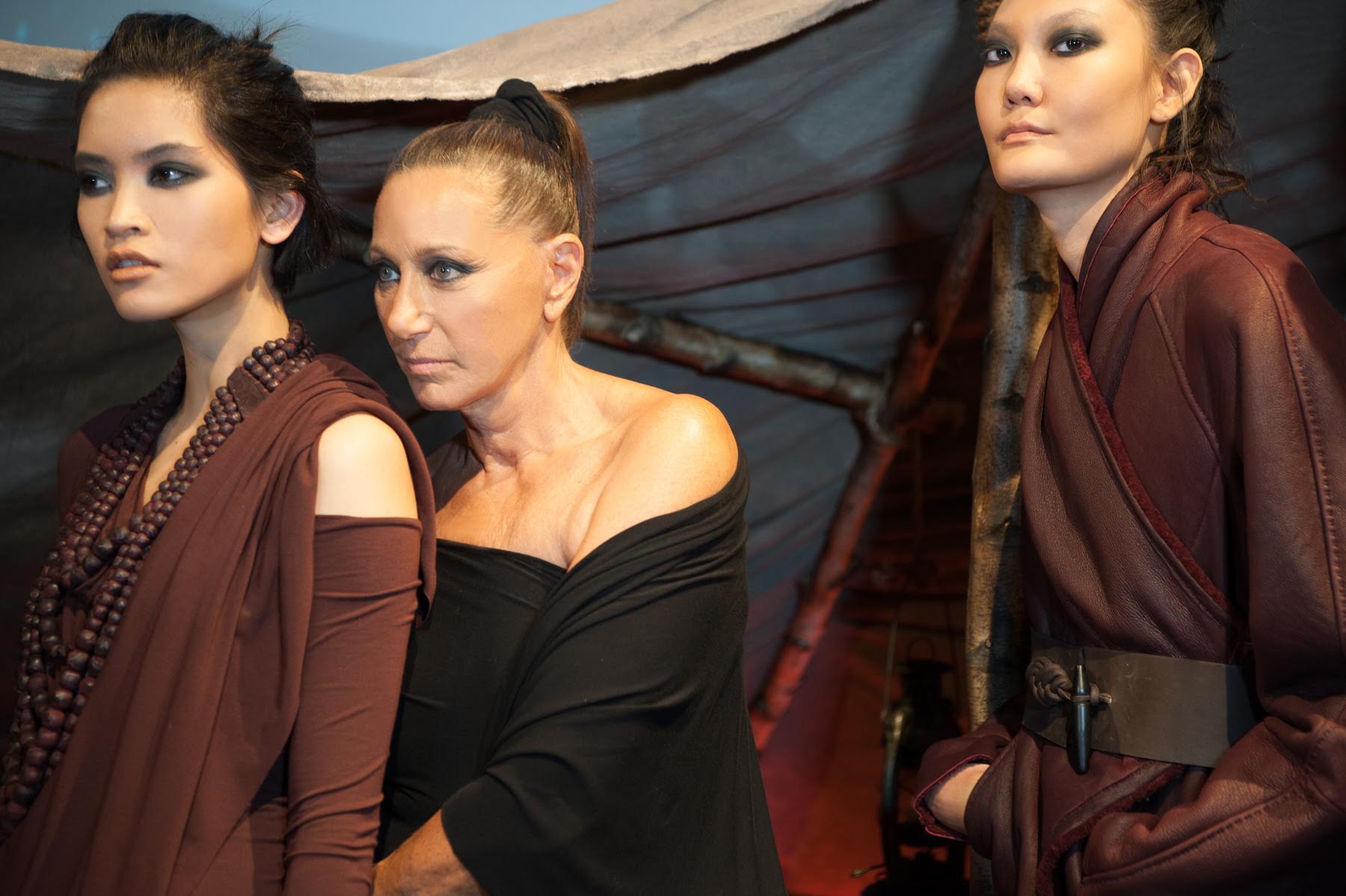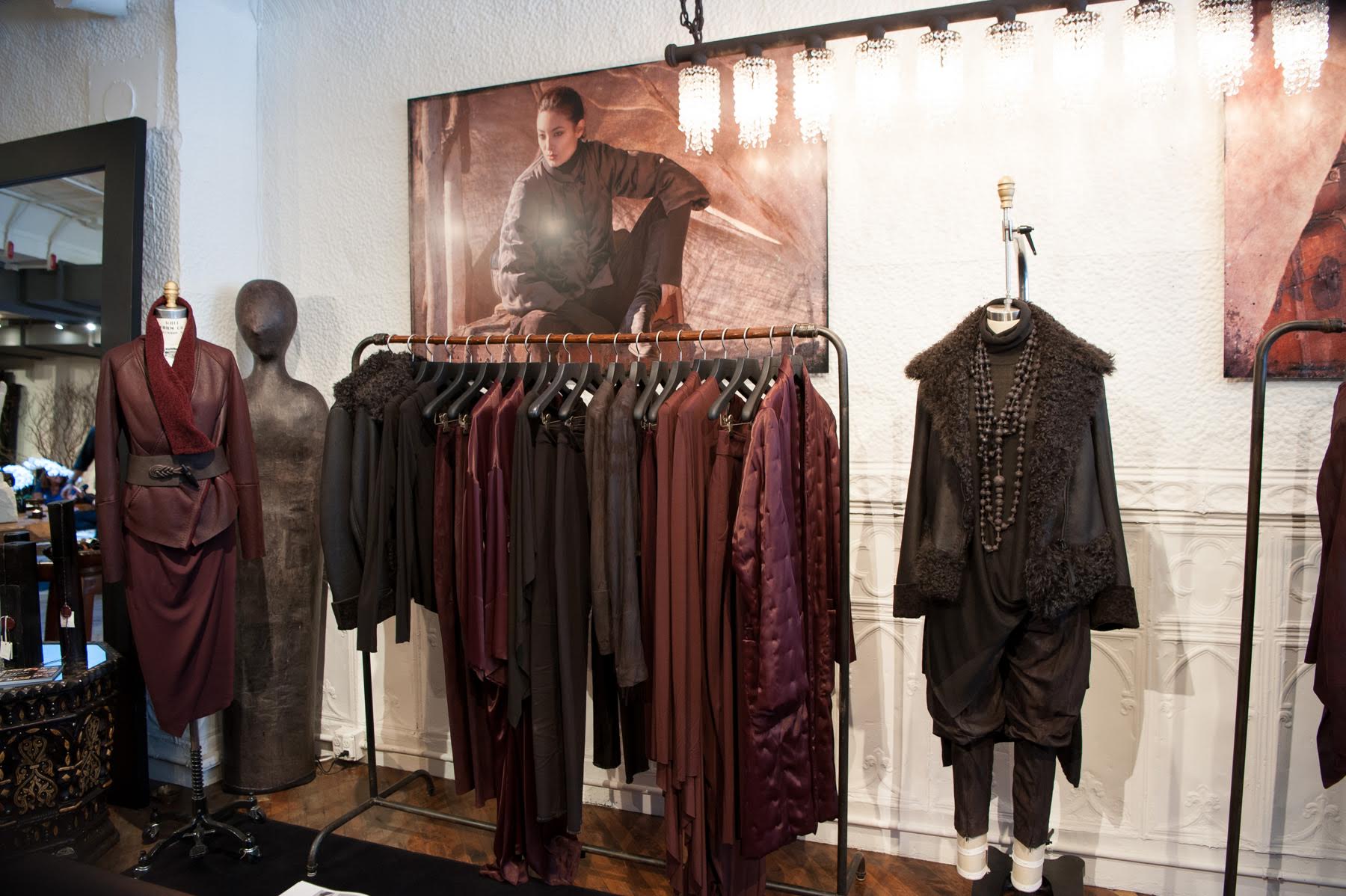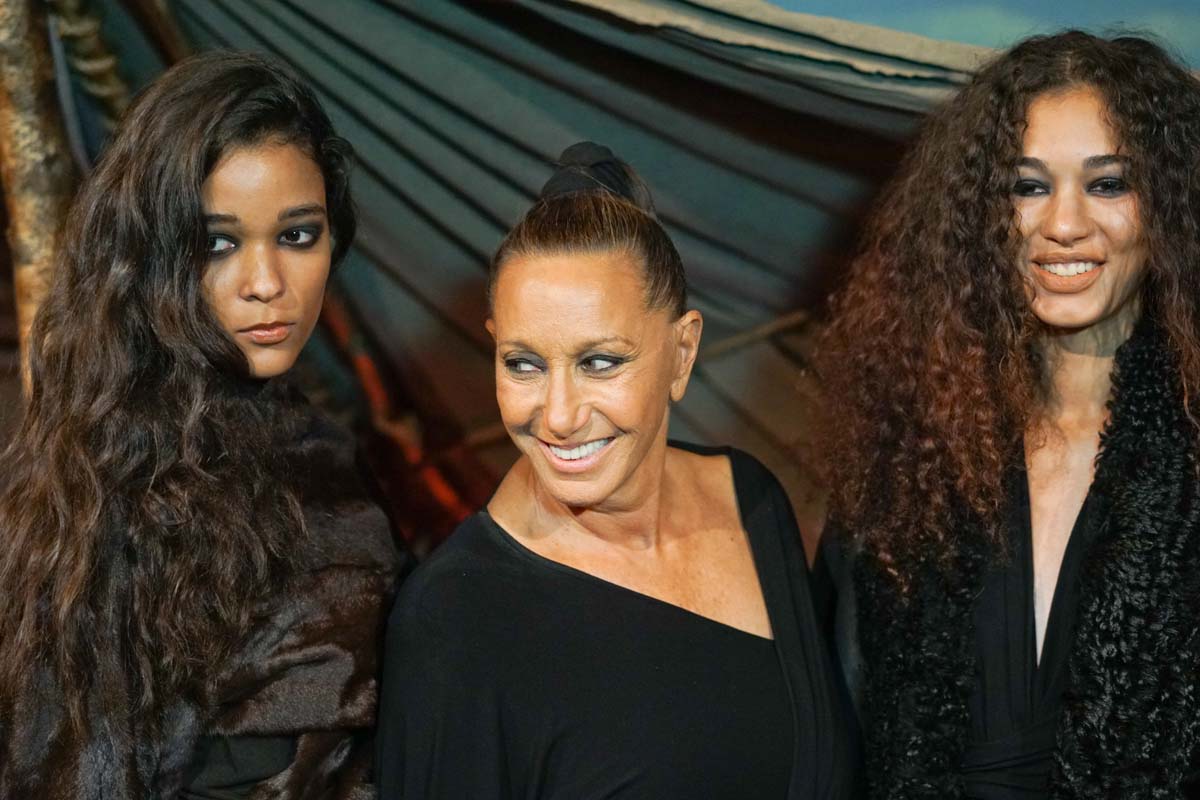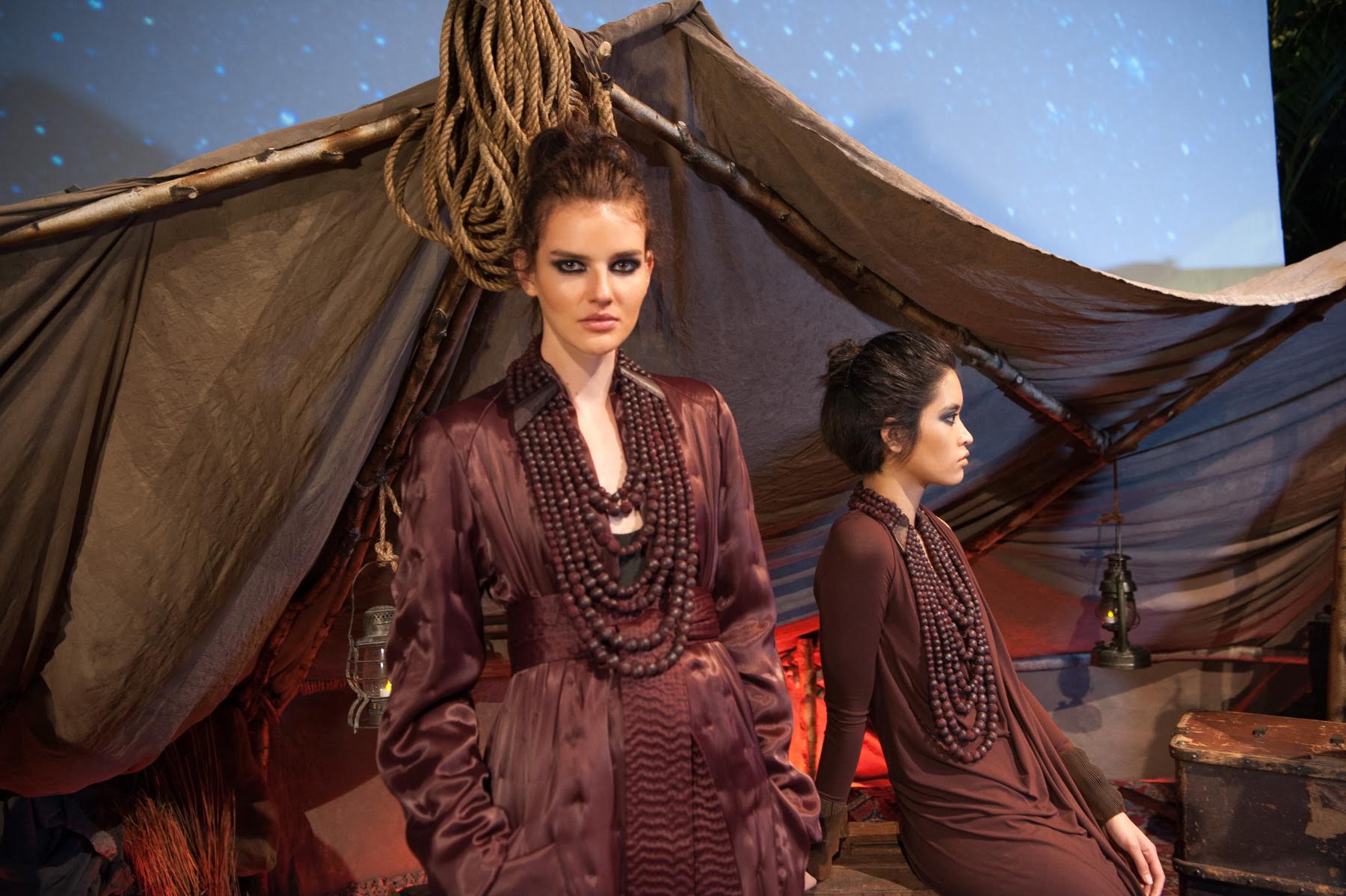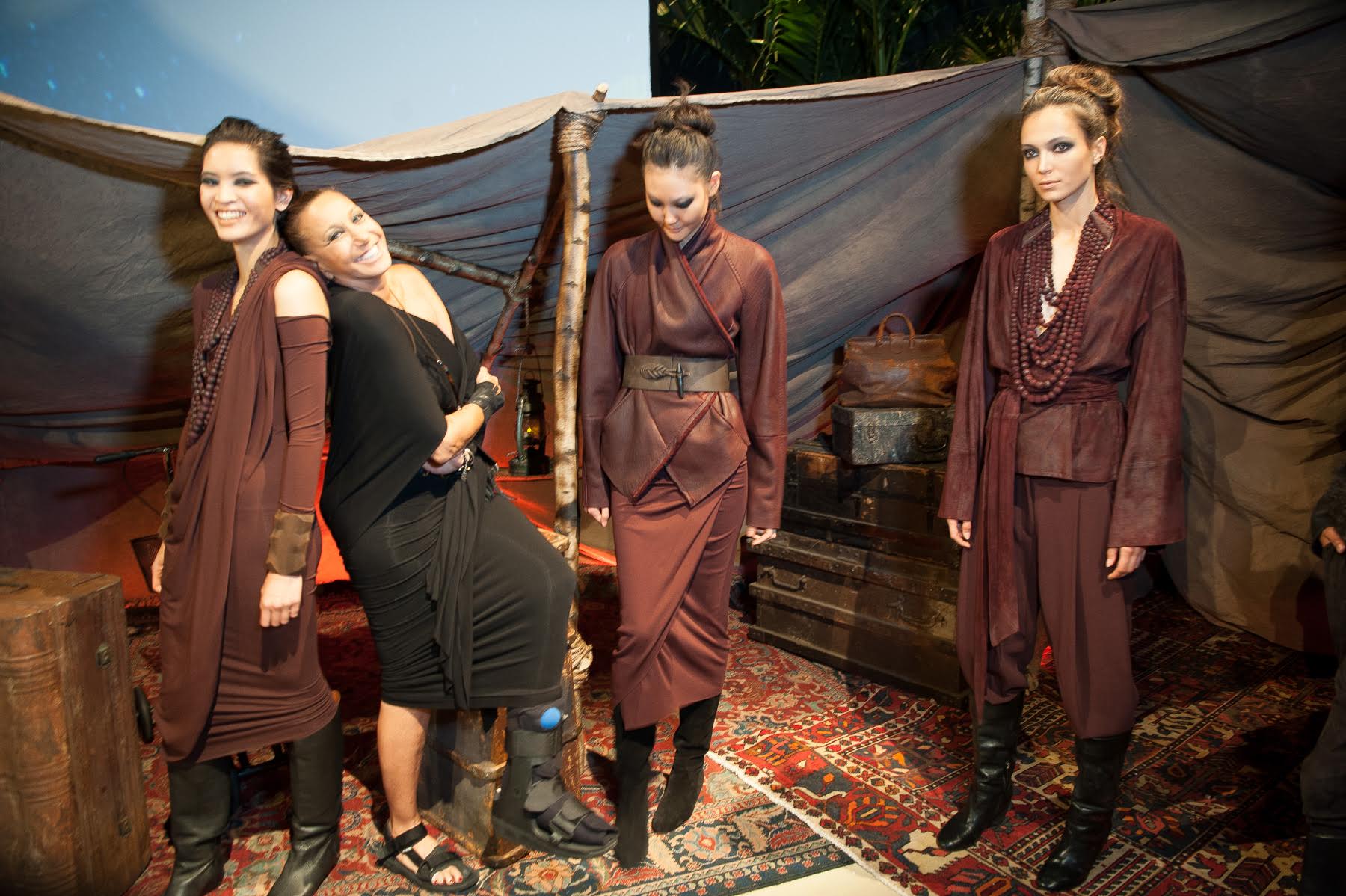 Who is your ultimate muse?
It may sound strange, but I've always been my muse, along with my friends and of course my daughter, Gabby. I'm addressing and dressing a creative, urban professional. A woman who travels the world, who needs and wants both sophistication and comfort.
If you were not a famous designer today, but were financially successful, would you still help people in developing countries?
Absolutely! You can't travel, see the world and not want to help people in need. Because I'm a creative spirit, I'm drawn to the visual arts, so that's how I chose to help.
How do you feel about new designers today?
These are exciting, but challenging times for fashion. The old rules of head-to- toe looks don't apply because the consumer is curating her own looks with great pieces from different sources. So it's about grabbing her attention by not being too out there and unwearable but not being too simple and boring. It's a fine line. The exciting part is the creative freedom of fashion today. Trends don't matter in the way they used to. You create and tell your own story.
What role does social media play for your company?
In many ways, it's our dressing room. When I first started designing, I insisted on joining my customer in the dressing room, where I dressed and addressed her. We spoke woman to woman, I learned about what she needed and wanted, and what she didn't. The internet does that for us now – we can show her our clothes, our philosophy of living, our Foundation work, and she can write back to keep the dialogue going, no matter where she lives. The world is truly a global community and the internet keeps us connected.
NotOneMore campaign. Why gun violence and how do you feel about legalized death penalty?
NotOneMore speaks to gun safety. 88 people are killed every day in our country – we have to stop this senseless killing so that not one more family goes through the pain of losing a loved one.
Handling three labels, family, traveling can get chaotic. How do you navigate through it all?
I don't handle it all – I have wonderful teams around me – people who have been with me for years - who help me do all that I do. You're only as good as those you work with.
How does yoga help you?
Yoga is my calm in the chaos. It centers my mind, body and spirit and grounds me. When I'm on my mat, I'm able to go within to the stillness that's inside all of us. I surrender myself to the practice, which is really a moving meditation.
What is it about you that has made your dreams come true? What advice can you offer to new designers?
I'm a problem solver by nature; I see a void, I have to fill it. That's what drives and motivates everything I do. For me, a challenge is an opportunity to be creative. My advice to new designers is two-fold: see the world and get inspired. It's only by seeing the world that you can shift perspectives and learn to create in a whole new way. My second piece of advice is to get a job in retail. Nothing better prepares you than getting to know your customer, understanding what inspires and motivates her to buy what she does.