Occupation: Producer // Fashion Photography.
Project management in the production of commercial photography/stills campaigns, specialized in fashion photography >> art buying + locations + casting + budgeting + planning + crew + equipment + permits + travel + logistics. On set // on location >> scheduling + coordination + management of crews and other resources.
Based in New York, work with a small boutique called Shake Productions. We work mostly for a handful of regular clients, which include Macy's, Banana Republic, Cole Haan, Clarins, among others. We operate as local production in NY + LA + Miami + the Bahamas and Caribbean. We also travel extensively for some of our clients — this past year we have brought Macy's to Mexico City, Morocco, Aspen, among other amazing trips.
Instagram: @andrewklug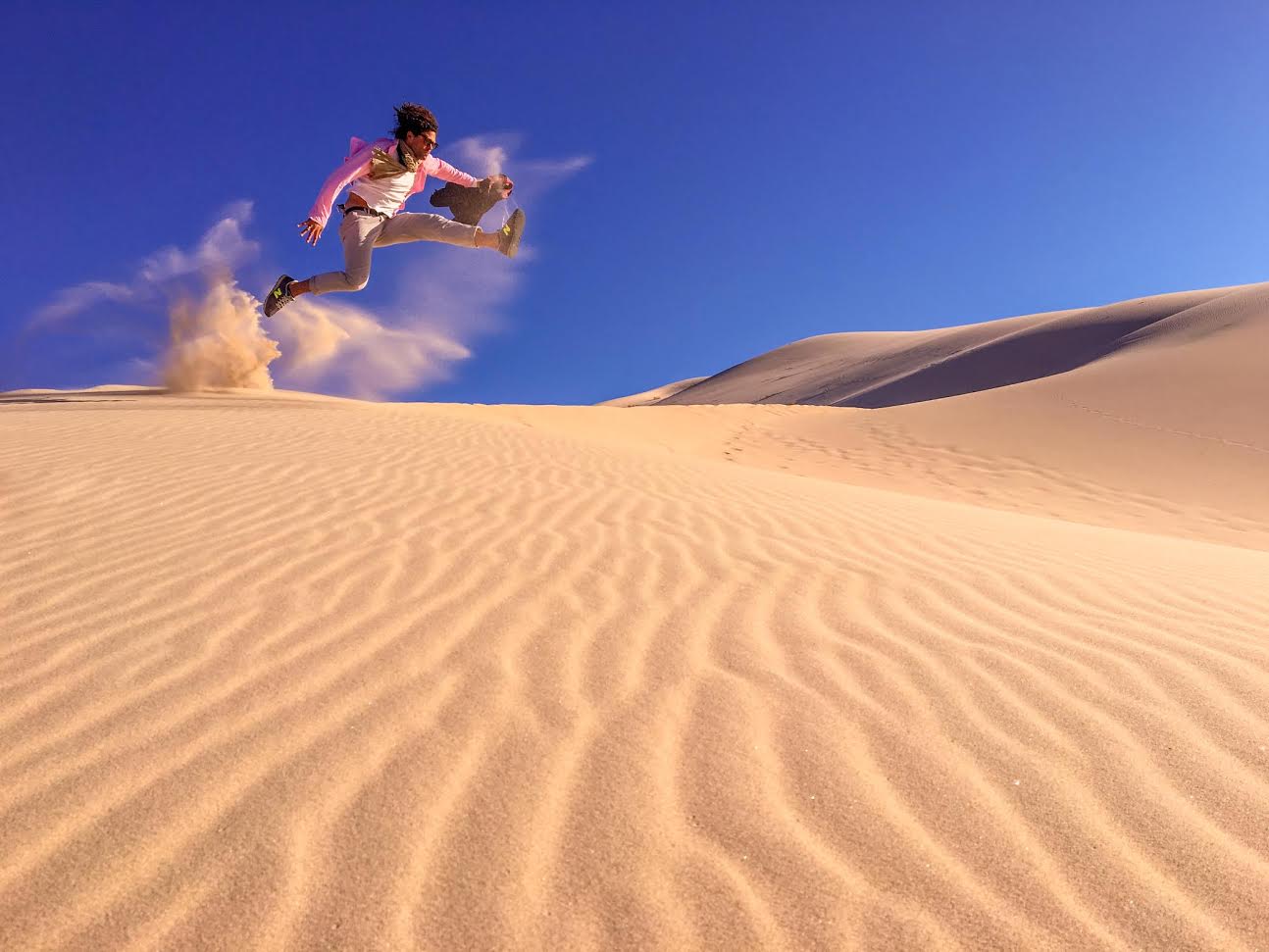 Where were you born?
Grew up in Calgary, Canada. Speak 4 languages English, French, Portuguese, Spanish. Have lived in Montreal, New York, Los Angeles, and now back to New York. Career path has been unusual. Formerly a corporate lawyer, MBA from an Ivy League university, did a few months of investment banking on Wall Street worked on one of the largest takeover deals in history (Budweiser). Have owned an art gallery in NY specialized in Brazilian photographs. Have been involved in startup projects including my last one, a project to stream curated narratives of visual imagery to Smart TV (like Spotify for visual imagery). While working on projects got involved in stills/print production (fashion photography), since the past year and a half moved back from LA to NY to devote myself full time to being a Producer.
In one sentence what is unique about your work?
Other producers may offer expertise and execution, which I strive to deliver as well. What distinguishes me is my sensitivity to diverse cultural backgrounds, and speaking 4 languages.
Why do you do what you do?
Being a producer allows me to use my left brain (analytical) in support of the creative projects of others, while giving me the freedom to pursue my own creative projects in my own time.
What inspires you?
Being in nature, particularly the West. I love the dry climate and sparse landscape of the American West (USA + Canada). In between jobs I often escape to my lake house in the Canadian Rockies (in British Columbia). While based in New York City (in Gowanus, Brooklyn), I do get away as much as possible to be in nature.
Describe your personal style.
Maybe it has to do with my background from the world of corporate law and banking, but I can't but adhere to the highest standards of rigor, attention to detail, and structured processes. That being said, I don't take myself too seriously and like to have fun in all situations, even stressful ones. There is always room for a good sense of humor. Life is too short!
Your ultimate must-have.
I am not materialist, and really there is nothing I could want that I don't already have. Subscribe to minimalism, not only as an aesthetic, but also as a frame of mind. I keep my physical possessions to a minimum.

This extends to my own visual arts practice.
I produce work that is information/digital in essence, made from processes that include painting, drawing, and photography. But the work itself remains digital, immaterial, and hence perfect, not subject to defects and decay as in the case of physical objects.
For that matter, some of the contemporary art that interests me the most tends to be conceptual, non-object-oriented, and involving the participation of the receiver (relational aesthetics).
Artists who have most influenced me include Donald Judd, Sol Lewitt, John Baldessari, Lawrence Weiner.
Realize I'm getting pretty far off the interview here, but following is an artistic project of mine.
The very point of Like Art is to confront the question of whether this constitutes, like, art... or not? The Facebook page that conveys Like Art contains no posted images or status updates, other than its creation event and the following statement of purpose: "The sole purpose of this Facebook page is to convey an artwork consisting of the set of users that 'like' it."
Deceptively simplistic, this almost 'non-page' belies its true complexity in terms of the artistic issues being explored. The boundary of what constitutes art first moved from the representational towards abstraction, then towards conceptual art defined by artistic intent as opposed to the hand of the artist, and finally from having a pure author towards involving the receiver with relational aesthetics. Like Art constitutes a limit case of this progression: the artwork consists merely of a collective expression of intent, in the form of 'likes' to a Facebook page, where those 'likes' serve no purpose at all other than to create the artwork in question. Like Art is therefore a non-object-based, conceptual artwork whose process of creation is a) perpetual and b) involves the participation of its receivers, drawing upon notions of relational aesthetics and actor-network theory. Furthermore, Like Art probes the new modes of social media interaction that have literally transformed society in very recent times but, for the most part, have not yet been profoundly reflected in art.
Like Art was inspired by the following artists and their work: John Baldessari (particularly I Am Making Art, 1971; I Will Not Make Any More Boring Art, 1971; A Painting That Is Its Own Documentation, 1968; and Pure Beauty, 1968); Tino Sehgal (particularly This Is Good, 2001 and This objective of that object, 2004); and Lawrence Weiner (particularly Declaration of Intent, 1968).

What superpower would you have and why?
The ability to fly. Because what an amazing visual trip it would be, to fly over everything. The closest I have come to experiencing that is being at the top of a mountain.
What is next for you?
The last few years of my life were all about what was next for me. Now I have found myself in place that makes a lot of sense, career-wise and in regards to quality of life. I devote my energy to delivering the highest level of service to my clients, and my own artistic projects in my free time. Wash, rinse, repeat. Finally, after a long road of searching, I am fully satisfied in the here and now. That's what's next for me!