San Francisco now joins an elite group of European cities in opening first boutique in North America for Wellendorff .
Notables and influencers gathered for an intimate, private cocktail reception to welcome Wellendorff, located at The Ritz-Carlton in San Francisco.
During this festive fête, guests viewed Wellendorff's exquisite jewels, met fourth- generation Managing Director Christoph Wellendorff and enjoyed champagne and hors d' oeuvres catered by The Ritz –Carlton.
For 123 years, the Wellendorff Jewellery Manufactory has been renowned around the world for exquisitely handcrafted 18-karat gold jewelry. At the ribbon-cutting celebration, a German master goldsmith demonstrated Wellendorff craftsmanship with a live workshop. Guests received a rare insider's look at the exacting handiwork that goes into crafting the Wellendorff Rope and the famed Turning Rings, including the smelting, milling and weaving processes. They also witnessed the unveiling of the commemorative white gold San Francisco Ring, a limited edition piece that features an elaborate silhouette of the Golden Gate Bridge.
In addition, each guest was individually photographed with Mr. Wellendorff and the Wellendorff Golden Belt, a hand-woven masterpiece of 18-karat gold. The Golden Belt is a 33-inch (86cm) belt, designed with the signature Wellendorff Rope, intricately crafted in Germany using four miles of 18-karat gold filament. Wellendorff Rope is known for its silken touch, light, feminine charm and remarkably fabric-like feel. As a parting gift, attendees received their photo, framed in a Wellendorff engraved silver picture frame.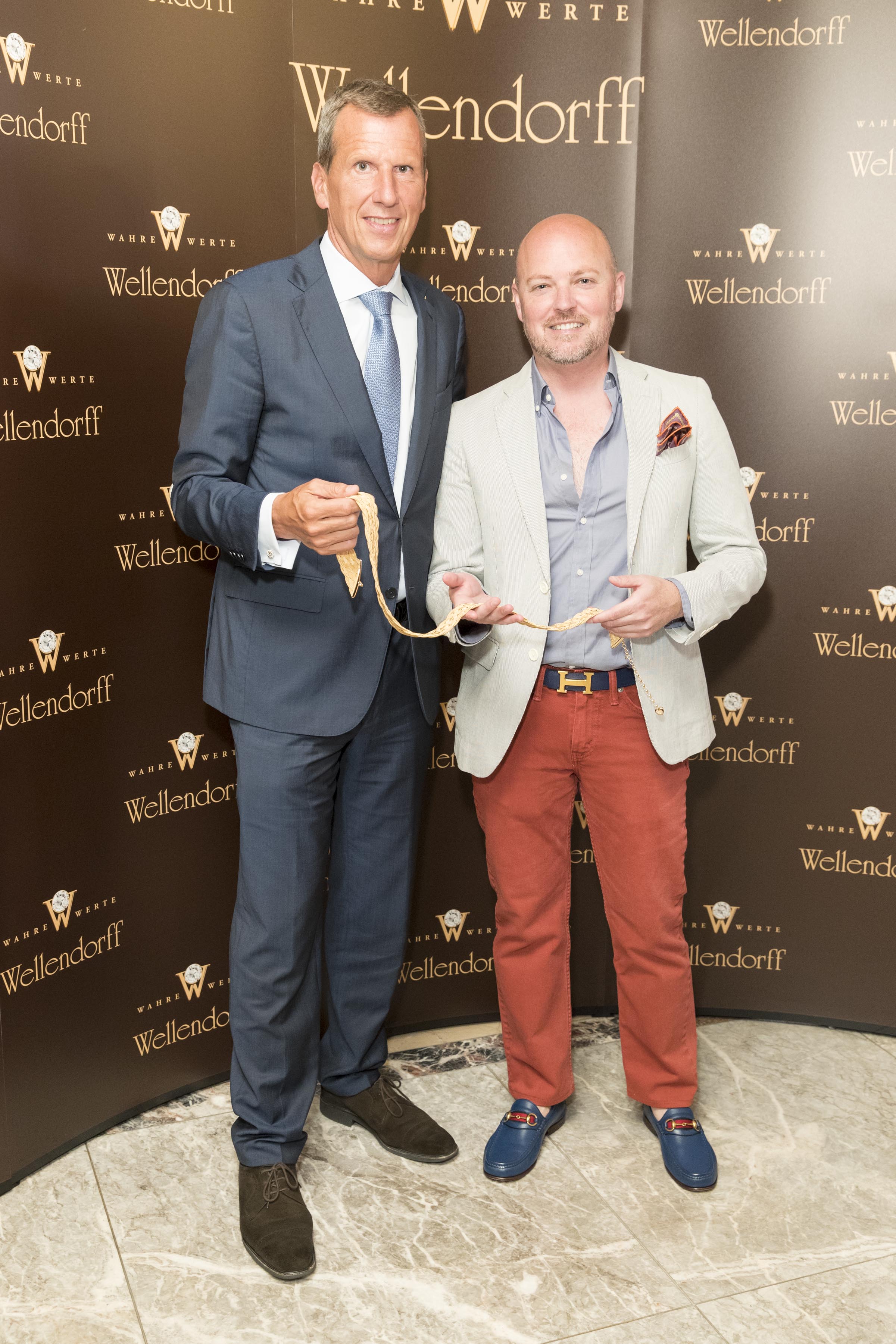 The San Francisco boutique opened on the heels of successful Wellendorff boutique openings in Europe, China and Japan.
Click to discover A Day by the Sea collection