Skyrocketing to fame with her well-known "Nail Salon' viral video, comedian Anjelah Johnson has continued to find success with each project she pursues and returns to television this fall with her highly anticipated new stand-up special, Anjelah Johnson: Mahalo and Goodnight, premiering on Friday, September 29th at 10pm on EPIX in addition to working on her new digital series for Kevin Hart's newly launched Laugh Out Loud (LOL) Network. Shortly after her famous stand-up routine reached into the millions of views, Johnson joined the cast of MADtv, which spawned yet another celebrated character of hers in 'Bon Qui Qui,' an original character that has been enjoyed, viewed and replicated by over 65 million people worldwide, including her own deal with Warner Bros Records and two sold-out nationwide tours.
Anjelah has sold out comedy shows across the country, has previously filmed three hugely successful comedy specials for Comedy Central and Netflix, and has appeared as the gorgeous face of multiple ad campaigns for Fortune 500 companies. She has made guest star appearances on television shows including on "Ugly Betty" and "Curb Your Enthusiasm." Additionally, Anjelah's film credits include ALVIN AND THE CHIPMUNKS: THE SQUEAKQUEL and The Resurrection of Gavin Stone.
JULIET: When was the first time you discovered your comic talent?
ANJELAH: I didn't realize I was funny until I was an adult. Well let me take that back, I always knew I could make people laugh but I also knew my dad, my brothers, my sister and my grandpa could all do the same. We are all funny so I didn't think there was anything so special about me that I should have the audacity to try to do stand-up. If someone hadn't invited me to take a free stand-up joke writing class I would have never even tried it.
JULIET: When did you know you had to be a performer?
ANJELAH: Hmmm.... I guess when I realized I was sad and unmotivated doing anything else.
JULIET: You grew up in San Jose. What was growing up there for you like? What kind of a child were you?
ANJELAH: I loved growing up in San Jose. You hear about people who can't wait to leave their hometown but actually had a hard time leaving. I love my city. I love the Bay Area. I went through different phases of life there. Full circle actually. I went from being a happy, say hello to everyone toddler, to a shy grade school kid, to a competitive performer, to a depressed teenager with a terrible attitude and then back to happy say hello to everyone again adult.
JULIET: Let's talk about your new show Anjelah Johnson: Mahalo and Goodnight, premiering on Friday, September 29th at 10pm on EPIX. So exciting! Tell us more about it!
ANJELAH: This is my 4th one-hour stand-up special. (It still blows my mind that this is what I do!) Each hour special has been an evolution of me. Not only the stories that I tell but how I tell them. My style and cadence have evolved and matured. In this hour I talk about things like buying my first home with my husband and how I constantly feel like I'm in an episode of Criminal Minds. I also give a more honest depiction of my mom and her character I've portrayed over the years.
JULIET: The stereotypes about comedians is that they all barely survived horrible childhoods and now making fun of it, is it true?
ANJELAH: I'm sure I could point out some scarring things from my childhood, or I could just ask my therapist to send over a transcript from our last session, but I honestly feel like my comedy stems from a place of joy more so than a deep hurt. Sure there is pain in there and it aids in my comedy but it's not the source.
JULIET: What is it like being a woman in comedy?
ANJELAH: It's fun. Don't get me wrong it's hard and we have to prove ourselves and our worth to not only our peers but to the fans who actually buy tickets. If people want to check out a new comedian most likely they will take a risk buying a ticket to a no-name male comic's show before they would buy a ticket to see a no-name woman comic.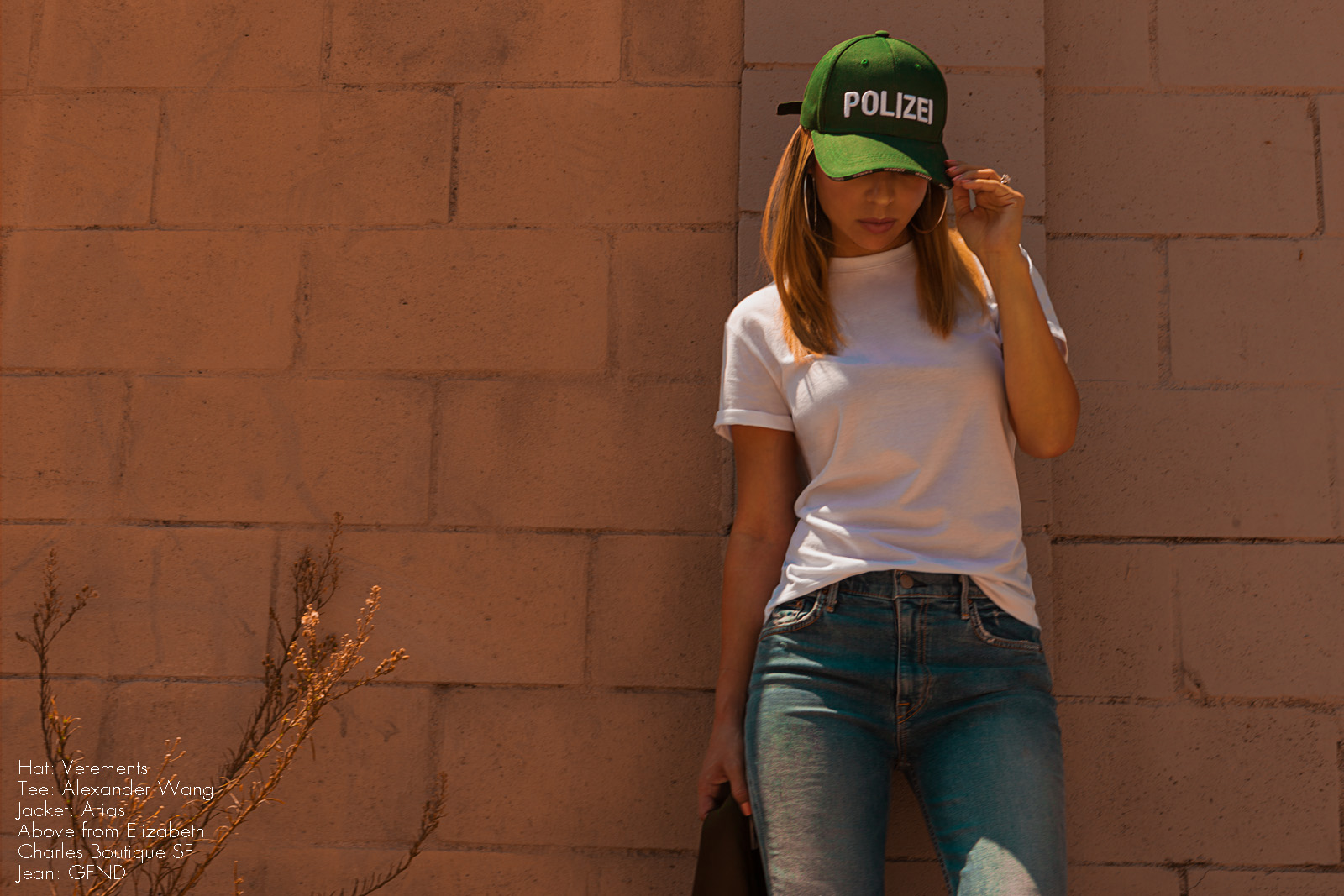 JULIET: Who are your influencers?
ANJELAH: Starting off was Ellen DeGeneres, George Lopez, and Brian Regan. Now the people who encourage me the most to keep going, work hard and challenge myself are my friends in comedy. Mal Hall, Jo Koy, Rahn Hortman, Iliza, Cristela Alonzo and so many more.
JULIET: What qualities do other comedians have that you admire?
ANJELAH: Work ethic and boldness. Iliza is always working on something or at the club trying new material all week long. Her and Cristela have strong opinions and they are not afraid to say what's on their minds. I respect and admire that.
JULIET: How did the nail salon comedy come about? Personal experience?
ANJELAH: I started getting my nails done when I was 12 and I've always had an ear for accents. Not to mention one of my best friends growing up was Vietnamese so he and his mom would teach me how to say certain things. Early on people would ask me to do different accents and the Vietnamese accent is one that I really mastered.
JULIET: The Bon Qui Qui character is hilarious. Especially loved the one at Alexander Wang's store! Can you tell us a bit about that filming experience?
ANJELAH: Alexander Wang is a big Bon Qui Qui fan. He had the idea of having Bon Qui Qui work at his store in a sketch to promote his upcoming spring line. We had so much fun filming that!
JULIET: What's your opinion on Fashion and Influencers / Streetstyle stars we often see on our social media feeds today?
ANJELAH: If it wasn't for them I wouldn't know what to wear or how to lean in a photo. Ha! My husband is one of them. @ManwellReyes. He picks out my outfits for me and shops for me all the time. When I go shopping I have about 1 hour of good brain space and after that I tap out. It's too overwhelming and I'm usually hungry.
JULIET: Any favorite known and / or emerging fashion designers?
ANJELAH: J. Bolin is an amazing stylist that I follow on Instagram. Whenever he posts photos of outfits he puts together I usually like it, and then unlike it just so that I can like it again. I have a feeling it's only a matter of time before he comes out with his own line if he doesn't have one already!
JULIET: You got married a few years ago, Congratulations! How did you two meet?
ANJELAH: Thank you! We met through mutual friends. My old roommate married his best friend. I saw him at their wedding but wasn't introduced to him at all the entire night. So I went home and cyberstalked him on the internet. I found out everything about him that was available on Google in 2008. However, I didn't reach out to him. I let him just be the hot guy from their wedding and I let it go and went on with my life. 2 YEARS LATER my friend called me and said she wanted to hook me up with someone and guess who it was? Manwell Reyes. The rest is history.
JULIET: How's married life treating you?
ANJELAH: Love it. So lucky that I have a partner in my life who is understanding, compassionate, wise, a good leader, a good communicator and super hot. Plus he really cares about hygiene and that is a bonus for a typical dude. It wasn't until year 3 that he finally farted in front of me. And even that was an accident!
JULIET: You've done some movies as well, how did you like that experience? Do you think Anjelah Johnson the movie is something that we may see in the future?
ANJELAH: I love film and TV! Acting has been my dream for years and it's why I moved to LA in the first place. I actually think you will see a movie based on my life in the future. I'll keep you posted!
JULIET: What's next for Anjelah Johnson?
ANJELAH: I'm currently working on my own sketch comedy show for Kevin Hart's LOL network. We are in the writer's room now and we start filming next month. You'll be able to watch my show by downloading the free LOL Network app. Other than that I hope a lot more film and TV and I'll always be on the road performing my stand-up somewhere!
Johnson was recently featured in the July 2017 "Women in Comedy" issue of Elle Magazine, Johnson is not planning on slowing down anytime soon.